5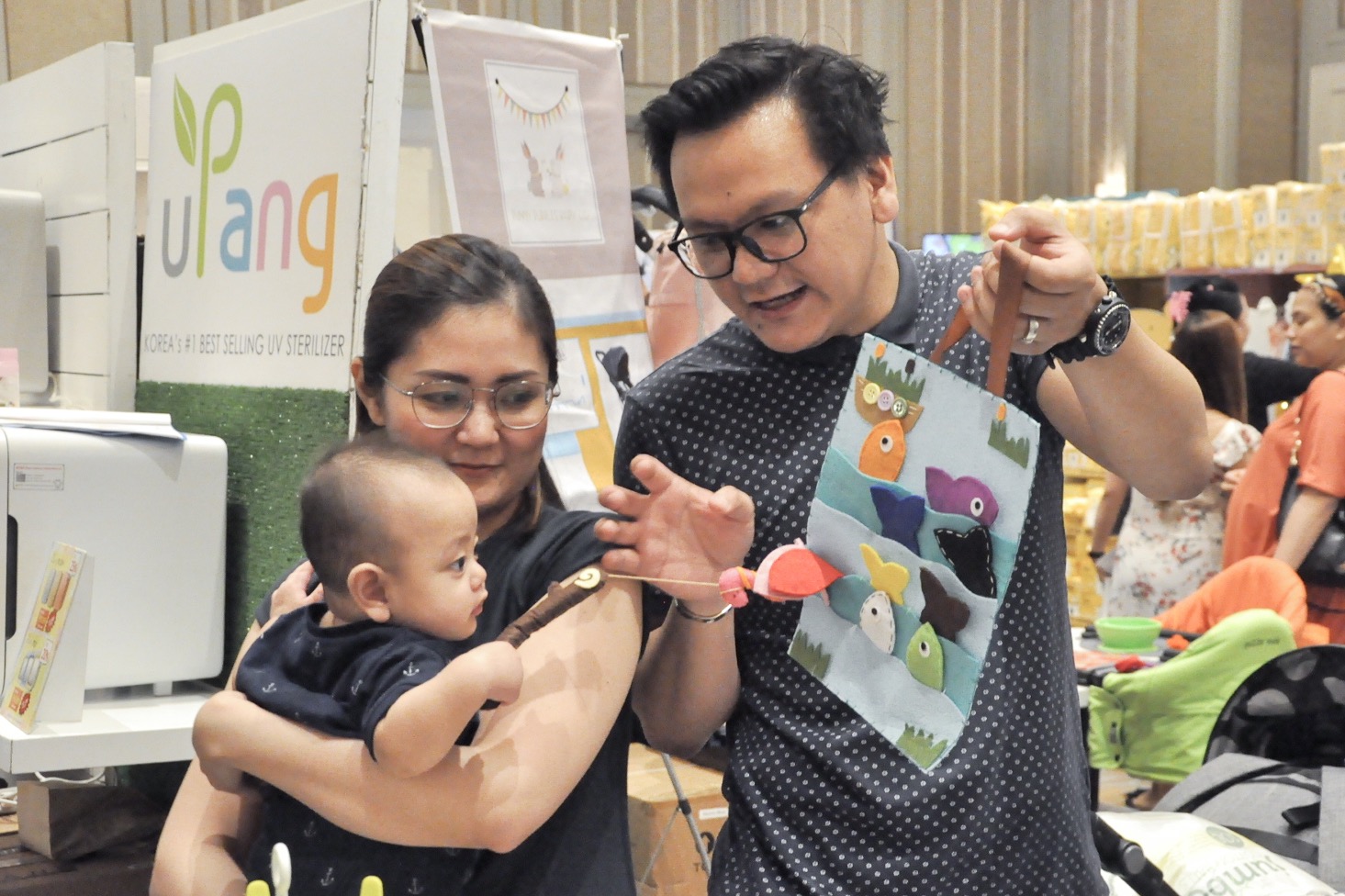 Attachment parenting: Separating fact from opinion
desktop
Attachment parenting is a parenting style that focuses on nurturing the connection parents can develop with their babies
---
I was creating a survey about modern parenting when I first encountered the term "attachment parenting" (AP).
After reading about how child-centric this parenting style is with practices it supports such as breastfeeding on demand, co-sleeping, babywearing, and answering to every baby's cry, my first thought was – wow, what a demanding parenting style.
When I found out that anti-vaxxers are prevalent in attachment parenting, I was already convinced that parents who embrace this concept are unhinged.
"There's really a lot of opinion and first reactions about attachment parenting," said Tiffany Tuazon, an attachment parenting advocate and owner of The Nest: Attachment Parenting Hub, a store that supports the principles of attachment parenting.

"It's not the same as being, for example, a vegan. When you don't follow all the rules, you can't call yourself a vegan na," she said.
For Tiffany, parents who practice attachment parenting are being associated with anti-vaxxers simply because they're just as highly aware and discerning about what their babies use and eat. Anti-vaxxers are people who oppose vaccinations or laws that mandate vaccination.
Discovering attachment parenting
The Nest: Attachment Parenting Hub started when she became pregnant with her daughter, Zofia.
"I was a single mom then. Hindi rin naman ako nag yaya dati so dala ko lagi yung daughter ko (I didn't hire a babysitter, so I always had to bring my daughter with me)," she said.
She tried to look for slings that will make it easier for her to do chores while carrying her daughter. However, she was disappointed to find out there wasn't a lot available in the market.
That's when she started importing brands overseas to make babywearing products accessible to Filpino parents. "I wanted to help parents perform their roles with ease and convenience that attachment parenting provides," she said.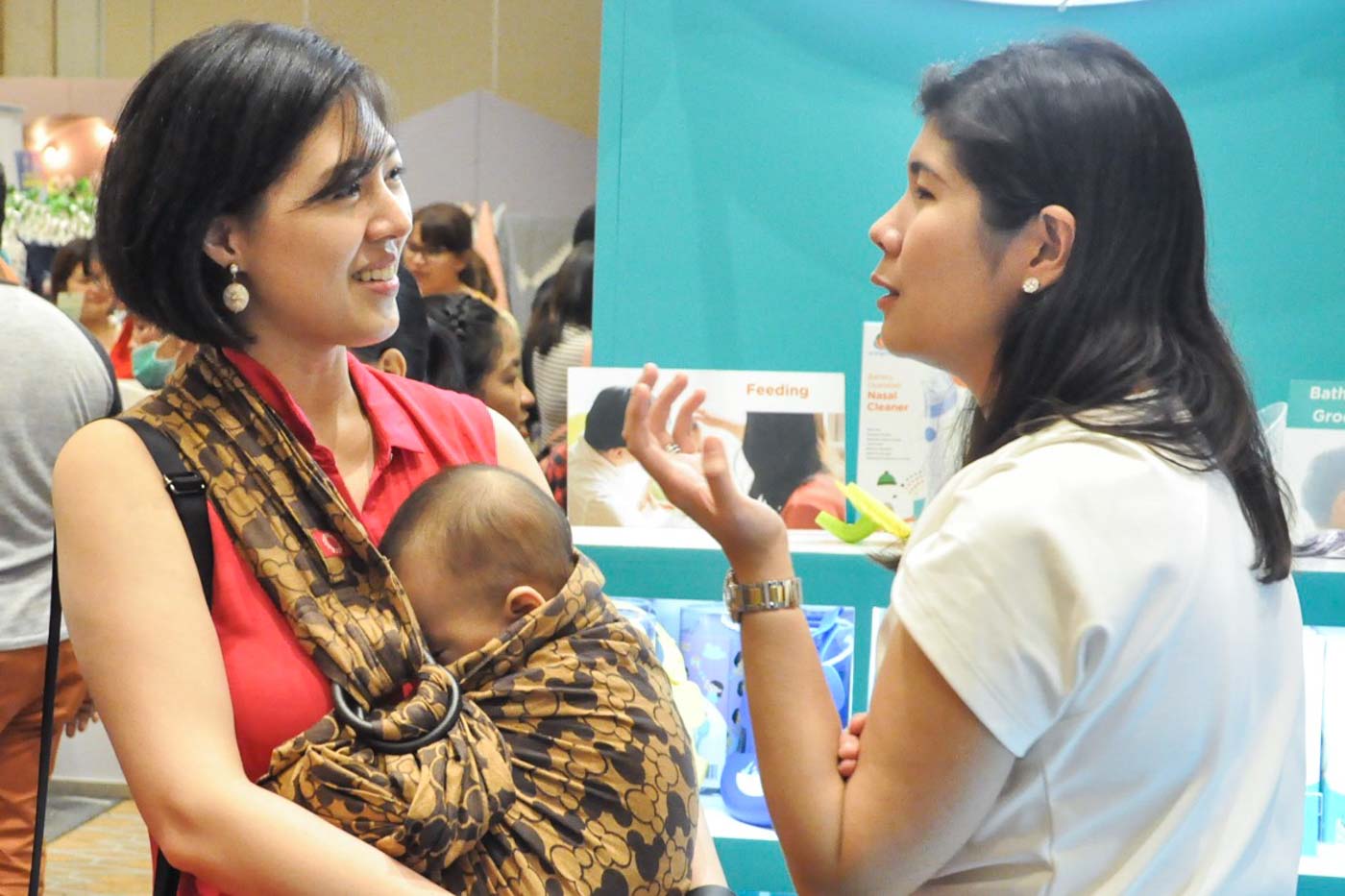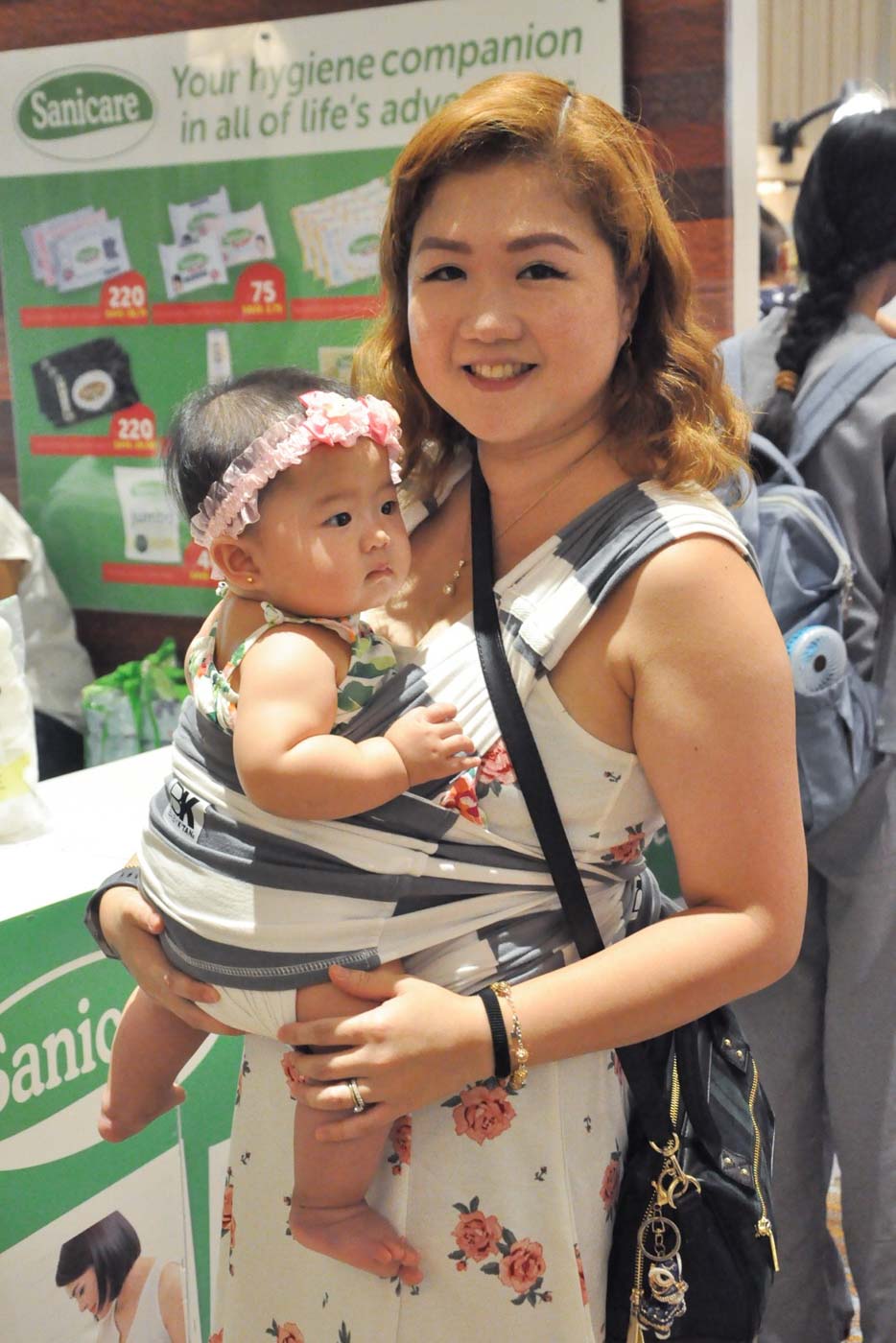 But what is attachment parenting exactly?
The term "attachment parenting" was coined by American pediatrician, Dr. William Sears. It encourages responsiveness to children's emotional needs and eliminates violence as a means for raising children.
Attachment parenting ultimately challenges parents to treat their children with kindness, respect, and dignity.
If this parenting style is rooted in emotional responsiveness and mutual respect, why does it get a lot of flak?
Tiffany believes that the misconceptions stem from the 7 Bs.
"Contrary to what most people think, it's not a checklist. Hindi porket hindi mo nagawa lahat ng 7 Bs, hindi ka na successful as a parent (Not being able to practice all the 7Bs of attachment parenting doesn't equate to failed parenting)," she said.
Tiffany refers to the 7 tools of attachment parenting: birth bonding, breastfeeding, babywearing, bedding close to baby, belief in the language of your baby's cry, beware of baby trainers, and balance.
Birth bonding means immediate bonding after birth. While it's not the be-all and end-all of a healthy parent-child relationship like most parents think, it provides a great head start.
Breastfeeding doesn't only give happy hormones to mothers, it also provides them an opportunity to observe their child's cues – an important part of understanding infants. Non-breastfeeding parents don't mean they can no longer practice attachment parenting. They can feed their children through bottles and remain AP parents by practicing other principles.

Babywearing helps babies get into a quiet alert state – the behavior state where they learn most about their surroundings. Like breastfeeding, this also gives parents an opportunity to observe their baby's body language.

For parents who are busy during the day, bedding close to baby gives them the chance to resume bonding with their baby at night. But this also depends on the agreement that spouses have with one another. If parents feel that this may take their private time, they're more than encouraged to forego co-sleeping.

Belief in the language value of your baby's cry means seeing a baby's cry as a way for them to communicate, not manipulate. It encourages parents to trust their own ability to understand what their child is trying to say.

Parents are often subjected to tons of advice. AP teaches them to be beware of baby trainers by being more discerning of harmful parenting methods such as "crying it out."

We know that parents only want what's best for their babies, but they shouldn't forget that balance is needed. That being the best parent means also taking care of themselves and their relationship with their partner.
Tiffany was already practicing the principles of attachment parenting long before she knew that there was a term for it. She only started reading about it when she noticed more and more people telling her how advanced her daughter is for her age.
At age 1, Zofia already has a wide vocabulary, and Tiffany credits this to attachment parenting.

"Naging mabilis talaga development niya because she's always with me even when I'm working," she said. "Nakikita niya facial expressions ko and yung movement ng mouth ko and the conversations I had with different people (Her verbal communication skills developed fast because she was always with me even when I'm working. She was seeing my facial expressions, mouth movements, and hearing the conversations I had with different people)."
Tiffany felt that attachment parenting is natural to her, and it's easy to understand why she gravitated towards this parenting style. It's considered the Filipino way of taking care of children.
"Look at the indigenous folks of the Mountain Province, they breastfeed their children up to 7 years, co-sleep with their kids, and use the baby slings to feed, and protect the children from rice field snakes and rats," said Velvet Escario-Roxas, a breastfeeding advocate and a certified birth doula.
Debunking the myths
Despite AP followers emphasizing that this parenting style isn't an all-or-nothing approach, there are still those who say that parents who don't practice attachment parenting are lazy.
"AP really depends on your lifestyle because every child, every couple, every breastfeeding journey is different. So, along the way, if you need to adjust, change your standards, and your point of view, that's okay. Be forgiving of yourself," Tiffany said.
Since attachment parenting also banks on being emotionally responsive to babies – attending to every baby's cry – critics say it raises a clingy child.
Tiffany thinks otherwise. She believes that constantly responding to Zofia's cries made her daughter independent.
In attachment parenting, parents are empowered to trust themselves, to spend time with their children to understand them even before they start crying so they won't grow up to be fussy and resort to wailing to get what they want.
"My daughter is very independent. I don't have problems traveling with her without a babysitter," she said in a mix of English and Filipino.
Zofia speaks her mind, and at 8 years old she can already carry a conversation with adults.

Showing Zofia the power of having her own choices also helped instill in her the value of independence. Tiffany would ask her: do you prefer to wear white socks or blue socks? For dinner, is it going to be broccoli or sayote?
Martine de Luna, a life coach, agrees on the importance of giving kids choices.
For her, kids are intelligent and learn fast. Giving them choices teaches them to be responsible and to be aware of consequences, too.
"I used to fear my kid making mistakes, but I learned that disappointment is a great teacher for a child and a parent. Giving our kids the choice to develop their personality is respectful of who they are as human beings," she said.
Parents, especially first-timers, are bombarded with advice and information. With this, Martine would like to emphasize on the parents' need to grow and develop themselves.
"Your rate of transformation as a person is what is going to make your parenting journey most fulfilling. We tend to look at people and resources outside of ourselves to validate our parenting, but we're never going to find it. The best thing you can do for yourselves and your kids is to understand who you are, and how you can develop yourselves as a family to be happy, healthy, and wealthy, on your terms," she said.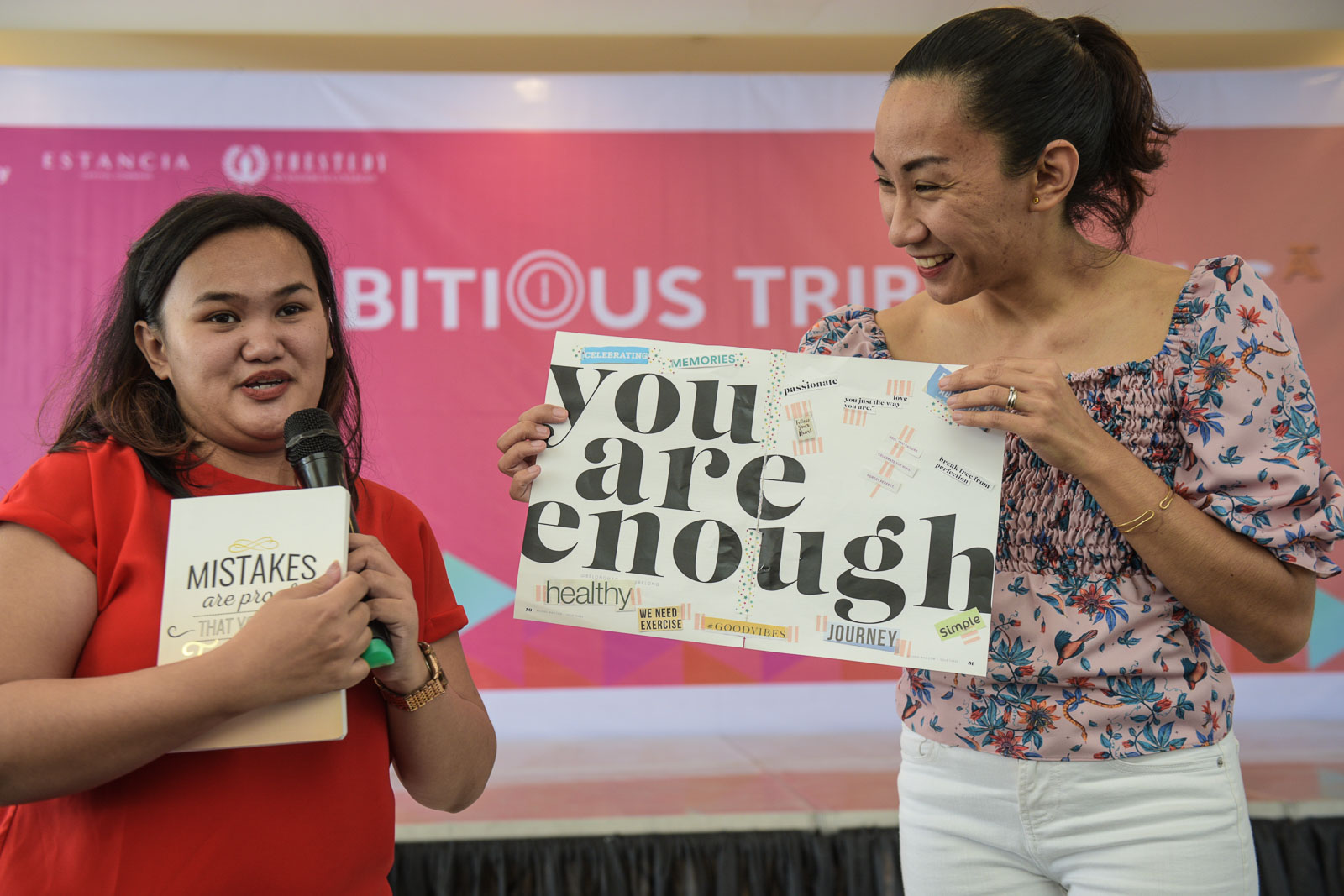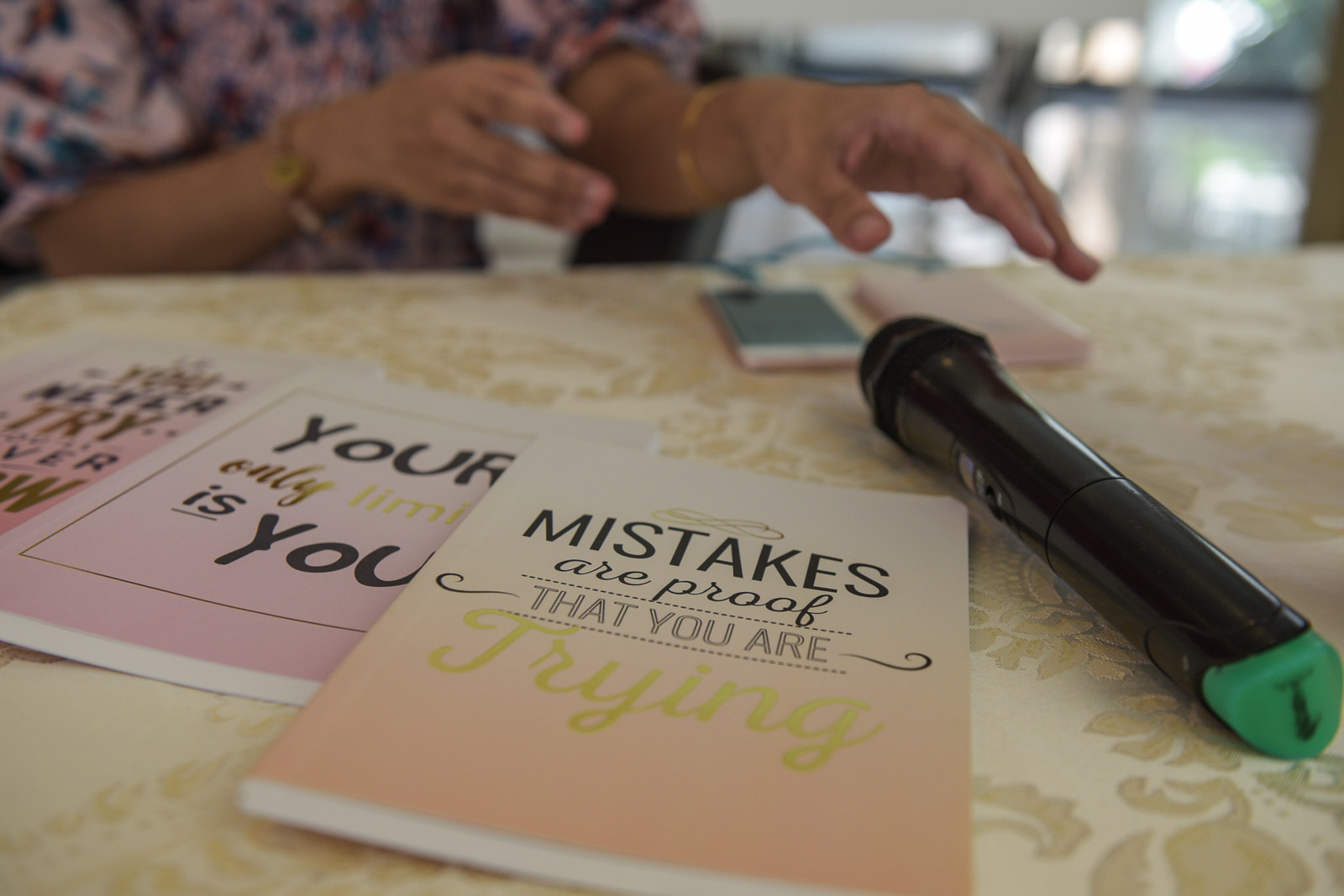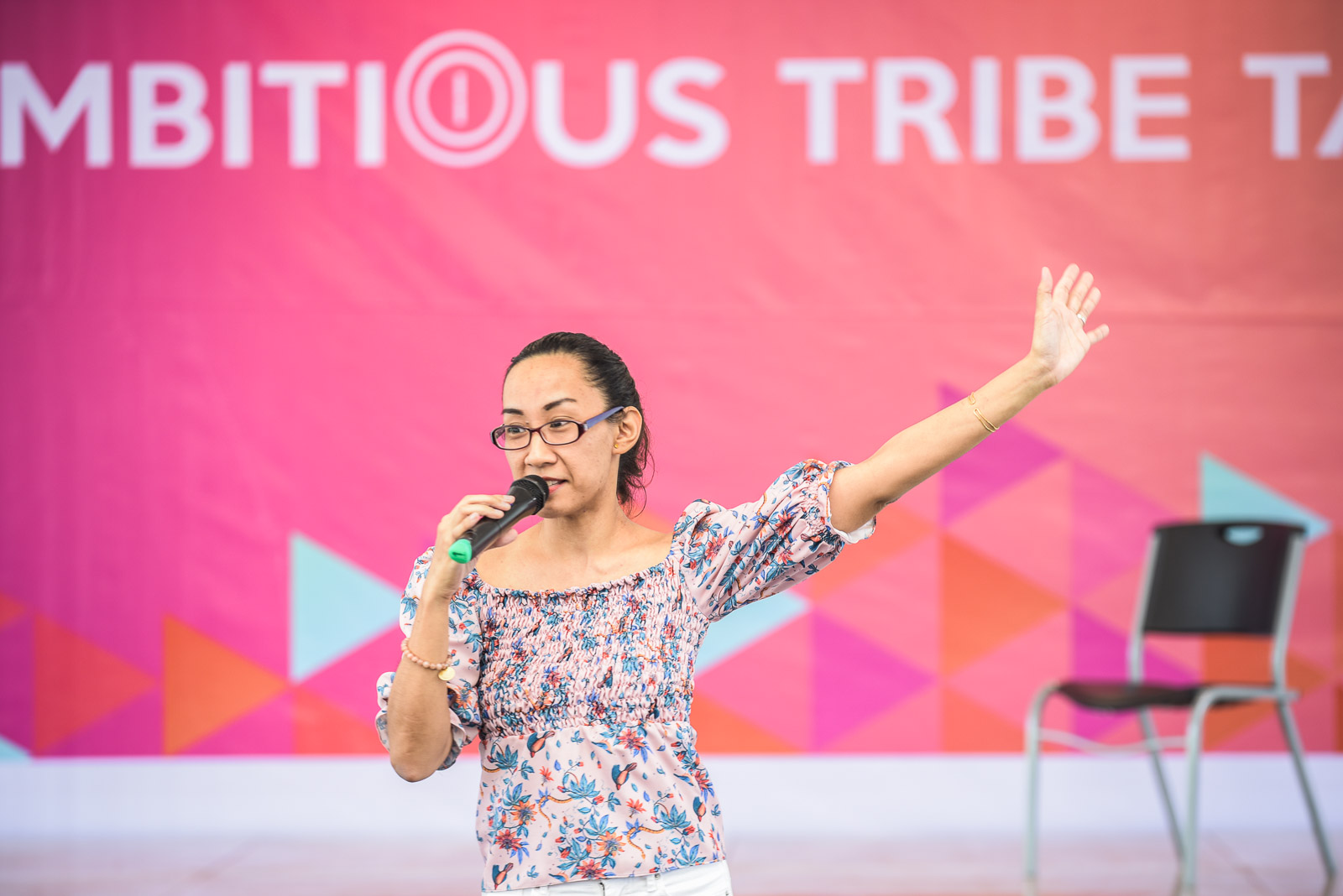 Creating a strong parent community
Despite the facts, some may still see attachment parenting as over-the-top. And for AP parents that's okay so long as people stop judging.
Tiffany and Martine believe that parents shouldn't compare themselves with others. After all, there's no one way of ensuring a perfect lifelong relationship between parents and their child. What would make it easier is having a community that respects differences and empowers its members.

Looking back, I feel guilty for being initially skeptical about this parenting style. I may not be a parent yet, but I love how attachment parenting reminds people to be in the moment, to trust their instincts, and to listen with an open heart.
How about you? What do you think about attachment parenting? – Rappler.com


#Detours is a column that aims to give you an inside look into the under the radar communities, groups, individuals, and practices in the Philippines.
Today's the last day of the LAZADA BABY FAIR where you can get up to 80% off on baby must-haves. Shop now!
Read more #Detours stories: